BUSINESS INTELLIGENCE ... and thinking beyond
Biyond ist eine Unternehmensberatung für Business Intelligence (BI) und Data Warehousing und hat mehrjährige sowohl technische als auch fachliche Beratungskompetenzen in Business Intelligence. Unsere Beratungserfahrung umfasst Großunternehmer wie Mittelständler in unterschiedlichsten Branchen, Umsetzung großer SAP BW Projekte sowie operativ orientierte Reporting-Lösungen, ABAP intensive Individualentwicklungen sowie Performance-Optimierungen, SAP HANA, Reporting mit SAP BEx oder SAP BusinessObjects, Migrationsprojekte sowie Architekturthemen.
Der Name Biyond steht als Akronym für "Business Intelligence  ... and thinking beyond". Diese Aussage ist eine wichtige Säule unserer Unternehmensphilosophie. Den Blick über den Tellerrand werfen - Unseren Kunden eine nachhaltige Lösung liefern. Dies sind Ziele für die wir, zusammen mit unseren Beratern, stehen. Partnerschaftliche Zusammenarbeit und langjährigen Vertrauensbeziehungen zu unseren Kunden sowie zahlreiche erfolgreich abgeschlossene Projekte, bestätigen unsere Arbeit.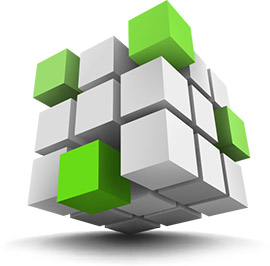 Geschäftsführung
Michael Richter gründete die Biyond GmbH im Oktober 2008. Nach vollendetem Studium der Wirtschaftsinformatik 2004 arbeitete er zunächst als Berater bei der Unternehmensberatung Accenture. Hier arbeitete er als Teil eines größeren Projektteams für einen DAX-notierten Konzern im Bereich der Konzernkonsolidierung und Bilanzierung. Ab April 2007 war er als freiberuflicher Unternehmensberater tätig und wechselte in das Ballungsgebiet Nürnberg - Fürth - Erlangen. Schwerpunkte seiner Arbeit bezogen sich hier ebenfalls auf die BI-Beratung. Hierbei arbeitete er in vielen BI-Projekten als Entwickler, Architekt und Projektleiter. Im Oktober 2008 gründete er die Biyond GmbH als geschäftsführender Gesellschafter. Seit diesem Zeitpunkt ist er für die Biyond GmbH als Solution Architect und Projektleiter tätig.
Historie
Gründung des Unternehmens
Verschmelzung mit KBS GmbH
Eröffnung Office Forchheim